CDs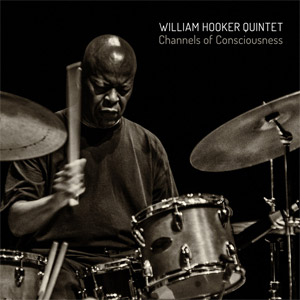 Artist: William Hooker Quintet
Title: Channels of Consciousness
William Hooker Quintet "Channels of Consciousness"
Musicians:
Adam Lane - bass
Dave Ross - guitar
Chris DiMeglio - trumpet
Sanga - percussion
William Hooker - drums
Track list
1.The Unfolding
2.Compelling Influences
3.Thought and Intention
4.Lower Interlude
5.Character
6.Connected
7.Three Hexagons
8.Mother's History (untold)

Upcoming Gigs
Sunday, 02 December 2018 7:30 PM
61 Local
61 Bergen St,Brooklyn, NY
For Immediate Release THE LOST GENERATION: OUTSIDE THE MAINSTREAM During the first week of December the Podcast THE LOST GENERATION: OUTSIDE THE MAINSTREAM will be launched. Hosted by exemplar free jazz drummer, composer, and poet William Hooker, each episode will be an in-depth interview with the various artists, producers, and supporters who have made significant contributions to the cultural landscape of the free jazz movement.
&nbsp
More...