CDs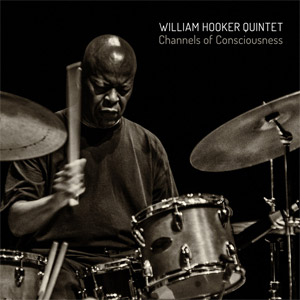 Artist: William Hooker Quintet
Title: Channels of Consciousness
William Hooker Quintet "Channels of Consciousness"
Musicians:
Adam Lane - bass
Dave Ross - guitar
Chris DiMeglio - trumpet
Sanga - percussion
William Hooker - drums
Track list
1.The Unfolding
2.Compelling Influences
3.Thought and Intention
4.Lower Interlude
5.Character
6.Connected
7.Three Hexagons
8.Mother's History (untold)

Upcoming Gigs
Saturday, 20 April 2019 6:00 PM
Academy records
12 West 18th St.,NYC.,NY
Listening party for the reissue of my recording MINDFULNESS which features DJ Olive and Glenn Spearman ...now in double vinyl. A record store day exclusive!
&nbsp
More...
Sunday, 05 May 2019 11:00 AM
Funkadelic Studios
204 west 40th St.,NYC.,NY
Funkadelic Studios presents William Hooker "Let Music Be Your Brunch" salon Sunday May 5, 2019 204 West 40th St., 5th fl, NYC 11am – 1 pm The artists that are scheduled to share their perspectives , music, philosophy and art will be Jesse Henry, Theodore Woodward, Wil Ren, Chris Forbes, Matt Chilton, William Hooker. More TBA. *Discerning listeners are also invited This is a FREE event.
&nbsp
More...