CDs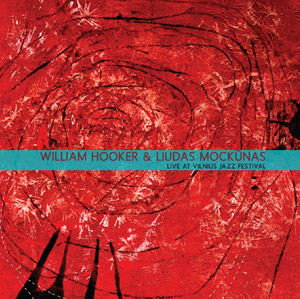 Artist: William Hooker & Liudas Mockūnas
Title: Live in Vilnius Jazz Festival, 2013
A duet with Liudas Mockūnas in Lithuania at the Vilnius Jazz Festival October 11th, 2013.
VOTED ONE OF THE BEST IN 2014. BURNING AMBULANCE.

Upcoming Gigs
Monday, 09 October 2023 4:00 PM
Arts for Art
33 East 1st St., NYC
William Hooker Trio featuring Hilliard Greene , bass John King , gtr William Hooker , drms
&nbsp
More...
Sunday, 15 October 2023 11:00 AM
Funkadelic Studios
209 West 40th St.,NYC
William Hooker "Let Music Be Your Brunch" featured artists include Laura Feathers , John King , Dave Sewelson , Patrick Brennan , Nory (the rapper) , Hans Tammen , Kevin Ramsay , Dafna Naphtali , , Yaching Cheung , On Davis , William Hooker and more TBA Funkadelic Studios 209 West 40th St., NYC Free
&nbsp
More...