CDs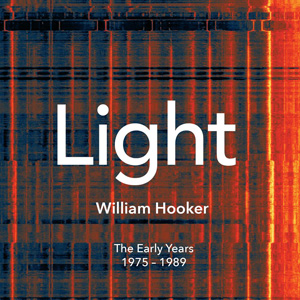 Artist: William Hooker
Title: LIGHT. The Early Years 1975-1989
William Hooker "LIGHT. The Early Years 1975-1989"

4 CD box set

Featuring: David S. Ware, David Murray, Jemeel Moondoc, Roy Campbell Jr., Booker T. Williams, Alan Braufman, Hasaan Dawkins, Mark Hennen, Lewis Barnes, Richard Keene, Les Goodson, Mark Miller.

Two reissues of early vinyls on William's label Reality Unit Concepts - "... is Eternal Life" and "Brighter Lights".

Also two never earlier released sessions from 1988 and 1989.

Upcoming Gigs
Saturday, 11 January 2020 9:00 PM
Fridman gallery
168 Bowery,NYC
William Hooker Symphonie Excerpts Legendary composer and drummer brings his quartet to play excerpts from his new record, Symphonie of Flowers. The artists in this quartet are Marc Edwards,Matt Chilton and Theodore Woodward.
&nbsp
More...
Saturday, 25 January 2020 8:00 PM
IBEAM
168 7th St., Brooklyn, NY
William Hooker : The Symphonie Excerpts An evening of music featuring multiple sets & collaborations by the following musicians: Marc Edwards - Drums Mara Rosenbloom - piano Stephen Gauci - Tenor Saxophone Adam Lane - Bass Theodore Woodward - electronics Matt Chilton - Woodwinds Devin Waldman - Alto Saxophone William Hooker - Drums
&nbsp
More...