CDs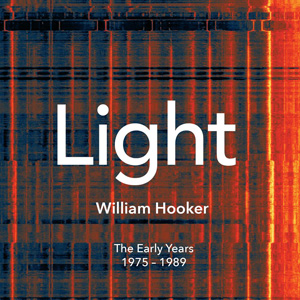 Artist: William Hooker
Title: LIGHT. The Early Years 1975-1989
William Hooker "LIGHT. The Early Years 1975-1989"

4 CD box set

Featuring: David S. Ware, David Murray, Jemeel Moondoc, Roy Campbell Jr., Booker T. Williams, Alan Braufman, Hasaan Dawkins, Mark Hennen, Lewis Barnes, Richard Keene, Les Goodson, Mark Miller.

Two reissues of early vinyls on William's label Reality Unit Concepts - "... is Eternal Life" and "Brighter Lights".

Also two never earlier released sessions from 1988 and 1989.

Upcoming Gigs
Sunday, 02 December 2018 7:30 PM
61 Local
61 Bergen St,Brooklyn, NY
For Immediate Release THE LOST GENERATION: OUTSIDE THE MAINSTREAM During the first week of December the Podcast THE LOST GENERATION: OUTSIDE THE MAINSTREAM will be launched. Hosted by exemplar free jazz drummer, composer, and poet William Hooker, each episode will be an in-depth interview with the various artists, producers, and supporters who have made significant contributions to the cultural landscape of the free jazz movement.
&nbsp
More...