CDs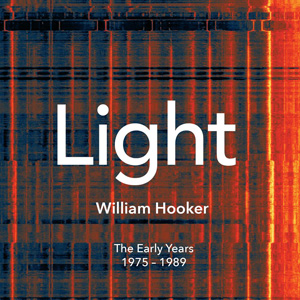 Artist: William Hooker
Title: LIGHT. The Early Years 1975-1989
William Hooker "LIGHT. The Early Years 1975-1989"

4 CD box set

Featuring: David S. Ware, David Murray, Jemeel Moondoc, Roy Campbell Jr., Booker T. Williams, Alan Braufman, Hasaan Dawkins, Mark Hennen, Lewis Barnes, Richard Keene, Les Goodson, Mark Miller.

Two reissues of early vinyls on William's label Reality Unit Concepts - "... is Eternal Life" and "Brighter Lights".

Also two never earlier released sessions from 1988 and 1989.

Upcoming Gigs
Saturday, 20 April 2019 6:00 PM
Academy records
12 West 18th St.,NYC.,NY
Listening party for the reissue of my recording MINDFULNESS which features DJ Olive and Glenn Spearman ...now in double vinyl. A record store day exclusive!
&nbsp
More...
Sunday, 05 May 2019 11:00 AM
Funkadelic Studios
204 west 40th St.,NYC.,NY
Funkadelic Studios presents William Hooker "Let Music Be Your Brunch" salon Sunday May 5, 2019 204 West 40th St., 5th fl, NYC 11am – 1 pm The artists that are scheduled to share their perspectives , music, philosophy and art will be Jesse Henry, Theodore Woodward, Wil Ren, Chris Forbes, Matt Chilton, William Hooker. More TBA. *Discerning listeners are also invited This is a FREE event.
&nbsp
More...