CDs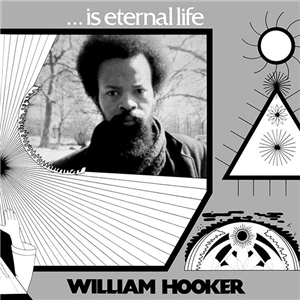 Artist: William Hooker
Title: ... Is Eternal Life 2xLP
Drummer, composer and poet William Hooker has been a tireless force in free improvised music for over 40 years. He emerged from New York's loft jazz scene in the mid-'70s, part of a generation of artists fueled by the social, political and cultural frustrations of their era. This second wave of American free jazz would push relentlessly into new territories – collaborating in a variety of non-traditional settings, establishing their own labels, venues, etc. – all in an effort at creative self-determination.
While William Hooker's output extends past 70 albums as leader, it all began with the double LP ... Is Eternal Life. Recorded in 1975-1976 and released privately on the artist's own Reality Unit Concepts imprint, ... Is Eternal Life is nothing short of visionary. Filled with tension, intricacy and raw fury, these extended compositions feature the playing of David Murray, Mark Miller, David S. Ware, Hasaan Dawkins and Les Goodson.
Track Listing:
Drum Form
Soy: Material / Seven
Passages (Anthill)
Pieces I & II
Above And Beyond

Upcoming Gigs
Sunday, 12 February 2023 5:00 PM
Saint Peters Church
Lexington Ave.,NYC
Duo - with Dave Soldier at Jazz Vespers
&nbsp
More...