CDs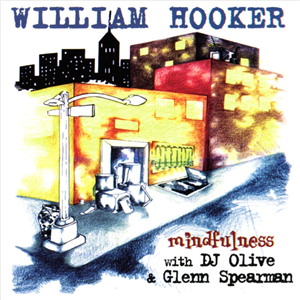 Artist: William Hooker
Title: Mindfulness - 2X LP
Recorded live at Slim's in San Francisco, Mindfulness is the brilliant soundscape created by drummer William Hooker, along with Glenn Spearman on tenor saxophone and DJ Olive. The five Hooker compositions flow into each other, one after another, seamlessly, as if to take the listener on a musical voyage through time and space. The layers of vibrant sound, accompanied by trashing drums and shrieking sax show the incredible ability of each musician to take their instrumental vocabulary to a new level. The album receives its first ever vinyl release with this clear 2xLP pressing, featuring two unreleased bonus tracks, exclusively for Record Store Day.
Track Listing
1. Solemn Breath: Knowledge/In This Earth-Body
2. Flow-RT. 1 (Awake)
3. Principle of Duality
4. Living Organs-Parallel Planes
5. Archetypal Space

Upcoming Gigs
Sunday, 12 February 2023 5:00 PM
Saint Peters Church
Lexington Ave.,NYC
Duo - with Dave Soldier at Jazz Vespers
&nbsp
More...