CDs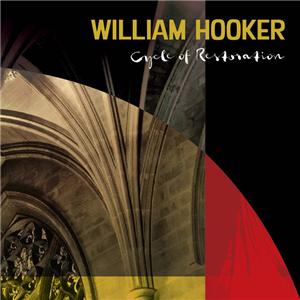 Artist: William Hooker
Title: Cycle of Restoration
Revolutionary drummer William Hooker leads a new trio with Mark Kirschenmann, trumpet, and Joel Peterson, bass. This set recorded live in one take at Trinosphes in Detroit MI starts at the bottom with no apparent leverage, in an hour of constant upheaval overturning the possibilities of music. Deceptively serene out of the zero code, you soon realize that your mind has been retuned to a new understanding of reality: reach into the part that psilocybin touches, without acid, and see the same tables, the same trees, the same windows and walls but now knowing that while these endure the human structures that imprison the self will fall away.

Upcoming Gigs
Sunday, 12 February 2023 5:00 PM
Saint Peters Church
Lexington Ave.,NYC
Duo - with Dave Soldier at Jazz Vespers
&nbsp
More...