CDs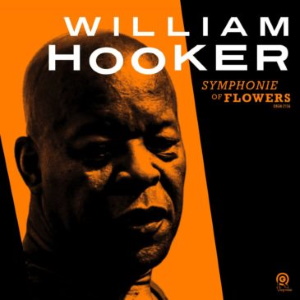 Artist: William Hooker
Title: Symphonie Of Flowers
William Hooker has been recognized as one of the most innovative and dynamic musicians of his generation. Having lead a variety of ensembles within the world of free jazz, experimental, and new music, Hooker has had a long list of collaborators ranging from avant-garde jazz musicians to Sonic Youth's Thurston Moore and Lee Ranaldo.
We are thrilled to announce the release of his newest work, Symphonie Of Flowers, where Hooker weaves three sections into an entire piece, what he calls his "symphonie." As he says, "the piece begins and ends with the drum… my instrument. Its rhythm and variations of timbre are the stabilizing element."
Symphonie Of Flowers Track Listing:
A1 Chain Gangs
A2 Freedom Riders
B1 Rastafarian
B2 Mud Cloth
C1 Jazz
C2 Soul
D1 Hieroglyphics
From William:
Words are inadequate when trying to explain the process of creating music. But I can try.
What I have attempted to do with this record is to weave three sections into a whole. A symphonie. The piece begins and ends with the drum…my instrument. It's rhythm and variations of timbre are the stabilizing element.
We begin with a meditative ritual which binds all the players to a point within where there is silence and goes into a unity. We play within that. The ensemble is created with sensitive piano and melody making its entrance.


The third event is electric. The synths and theremin improvise off of each other – with the two horns in conversation. The drum is a force inside of it all…holding it together. I saw this message from a percussive context as well. I realize that these sections are related -- in time, space and context.


I am thankful that the artists who performed were sensitive to my directives. The "symphonie (with flowers)" is a working model.


These notes are an explanation that gives the listener " a leg up " on my intentions and my goals.
Drum to percussive drum.
W.H.