CDs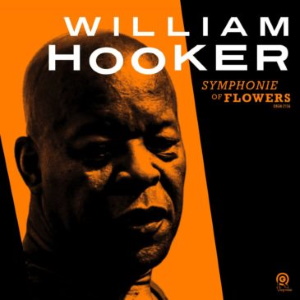 Artist: William Hooker
Title: Symphonie Of Flowers
William Hooker has been recognized as one of the most innovative and dynamic musicians of his generation. Having lead a variety of ensembles within the world of free jazz, experimental, and new music, Hooker has had a long list of collaborators ranging from avant-garde jazz musicians to Sonic Youth's Thurston Moore and Lee Ranaldo.
We are thrilled to announce the release of his newest work, Symphonie Of Flowers, where Hooker weaves three sections into an entire piece, what he calls his "symphonie." As he says, "the piece begins and ends with the drum… my instrument. Its rhythm and variations of timbre are the stabilizing element."
Symphonie Of Flowers Track Listing:
A1 Chain Gangs
A2 Freedom Riders
B1 Rastafarian
B2 Mud Cloth
C1 Jazz
C2 Soul
D1 Hieroglyphics

Upcoming Gigs
Saturday, 11 January 2020 9:00 PM
Fridman gallery
168 Bowery,NYC
William Hooker Symphonie Excerpts Legendary composer and drummer brings his quartet to play excerpts from his new record, Symphonie of Flowers. The artists in this quartet are Marc Edwards,Matt Chilton and Theodore Woodward.
&nbsp
More...
Saturday, 25 January 2020 8:00 PM
IBEAM
168 7th St., Brooklyn, NY
William Hooker : The Symphonie Excerpts An evening of music featuring multiple sets & collaborations by the following musicians: Marc Edwards - Drums Mara Rosenbloom - piano Stephen Gauci - Tenor Saxophone Adam Lane - Bass Theodore Woodward - electronics Matt Chilton - Woodwinds Devin Waldman - Alto Saxophone William Hooker - Drums
&nbsp
More...