CDs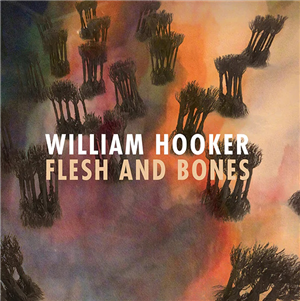 Artist: William Hooker
Title: Flesh and Bones
Flesh and Bones is the latest release from drummer, composer, and poet William Hooker. The album marks his third full length effort for Org Music, following "Big Moon" (2021) and "Symphonie of Flowers" (2019). Hooker has also referred to the new work as his "Black Lives Suite", a multi-disciplinary event which uses music and poetry to address the social issues of the times. Recorded at NYU Steinhart Studios, the recording features fellow New York based players Ras Moshe, Charles Burnham, On Davis, Hilliard Greene, and Luke Stewart. After more than 70 releases as a leader and nearly five decades into his career, William Hooker has solidified his reputation as one of the most unique composers and drummers of his generation, and he continues to explore new territory. Flesh and Bones was mastered by Dave Gardner, and features liner notes from Hooker himself. The album will be available everywhere November 3rd.

LP Tracklist:

A1 Flames
A2 My Blood
A3 Captivity
B1 Courts
B2 Sewing the Seams
B3 True Dat
B4 Reveal a Truth
Digital & CD Tracklist:

1. Flames
2. My Blood
3. Captivity
4. Courts
5. Sewing the Seams
6. True Dat
7. Reveal a Truth
8. Black Lives
9. Illustrious Posterity
10. Ageless
11. The Soul of Fire
Ras Moshe: tenor sax/flute
Design & layout: Jeremy Fury

Upcoming Gigs
Saturday, 16 December 2023 8:00 PM
First Unitarian Congregational Society
Brooklyn , NY
William Hooker recites poetry at Issue Project Room event. *Saturday, December 16th at 8pm, a diverse array of twenty artists come together in An Improvisational Symphony to close ISSUE's 20th Anniversary Season, coordinated by vocalist and longtime ISSUE friend, Suzanne Langille. The celebratory concert will take place at First Unitarian Congregational Society in Downtown Brooklyn.***************
&nbsp
More...